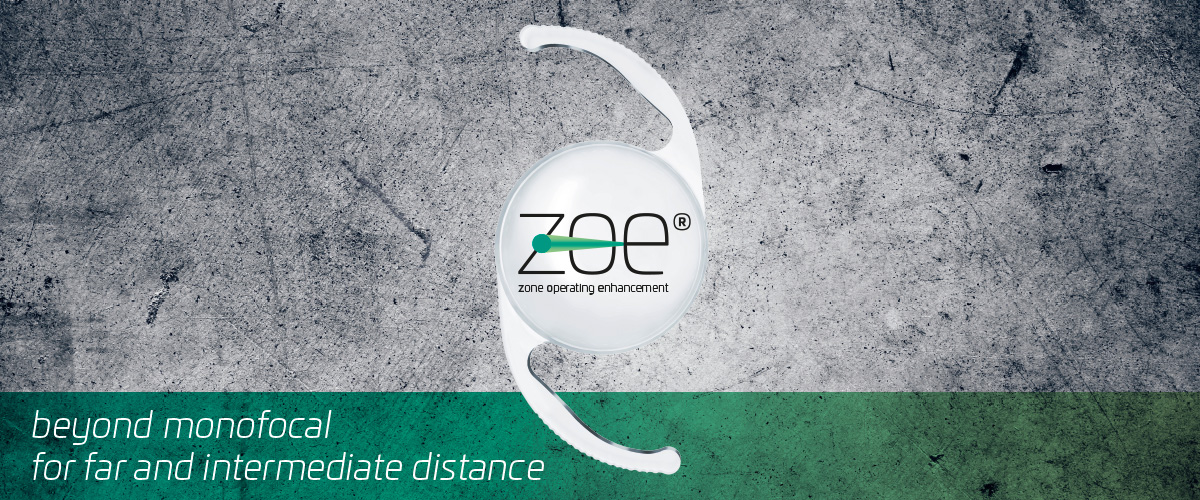 zoe® EDOF IOL
zone operating enhancement
zoe® – beyond monofocal
This next-generation monofocal intraocular lens zoe® allows patients to experience high-quality vision at both intermediate and far distances.
Today, most monofocal lenses only correct vision to help cataract patients see objects at a distance, and so they do not improve the intermediate vision that is required for so many important daily tasks.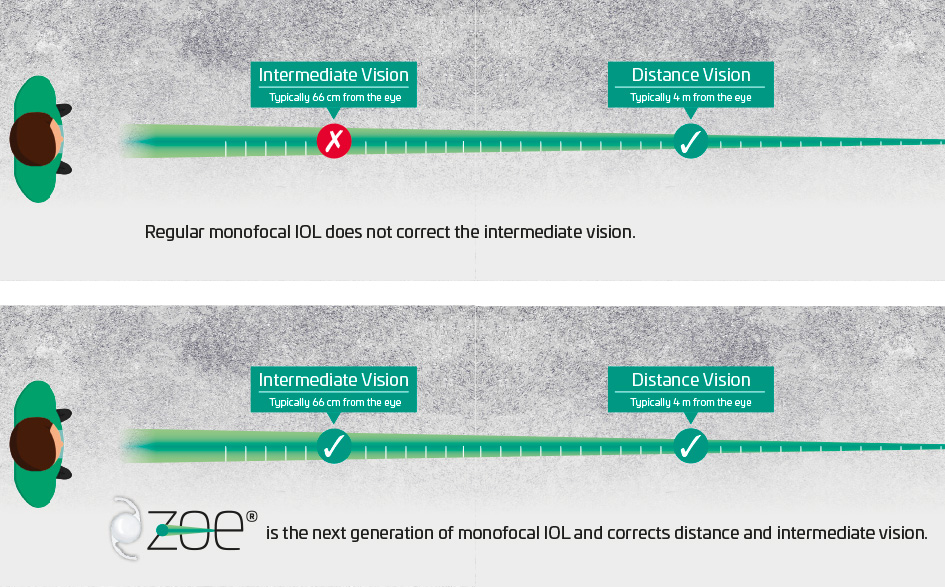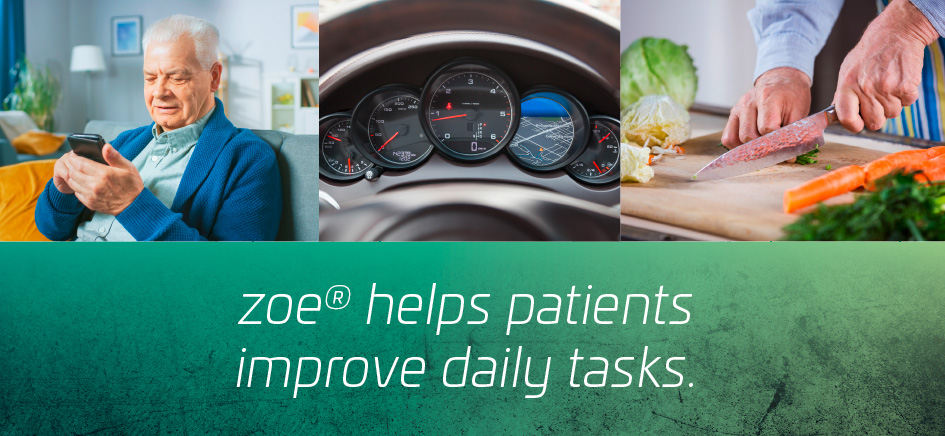 | | |
| --- | --- |
| Technical data | zoe® |
| IOL type | Single piece |
| Material | High-purity, hydrophobic acrylic, glistening-free, Miyata Grade Zero |
| Filter | UV-filter |
| Lens type | Posterior convex, aspherical optic to correct far and intermediate vision |
| Power Range | Preloaded across the dioptric range from +5D to +36D in 0.5 D |
| A constant* | 118.9 (nominal) |
| Lens diameter | 6.0 mm optic zone |
| Total diameter | 13.00 mm |
| Haptic design and Angulation | Modified C-loop, 1.5° |
| Edge design | 360° ultra-sharp square edge, roughened edge |
*The A constant is the basis for calculating the lens power. It is recommended that these be customized based on the experience of the operating surgeon and the equipment used.

The technology
With its special and unique, High-Order anterior surface, the zoe® improves intermediate vision and maintains excellent distance image quality comparable to regular monofocal IOL.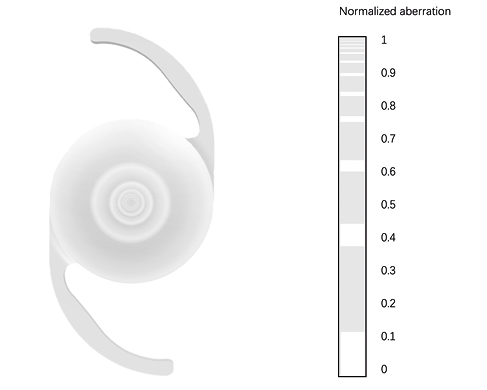 Because its monofocal optic does not have diffractive rings, the zoe® design keeps photic phenomena to a minimum, comparable to a regular monofocal IOL and the zoe® design minimises the spherical aberration to almost zero.
EDOF is realized on high order aspherical optic with regionally modulated aberration.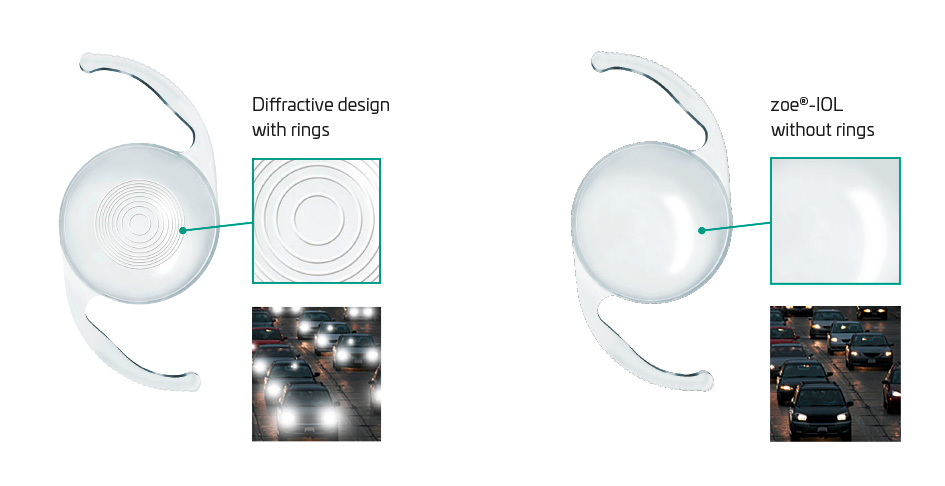 100% 1-Step preloaded
Just like the monofocal aspheric Primus-HD® IOL, the zoe® is preloaded in its injector using our well-established "ProSert" 1-Step Preloaded system. This perfectly protects the IOL against contamination. For surgical staff it is easy to use and it gives the surgeon a most reliable implantation performance, IOL after IOL.
Dynamic tip allows implantations with 2.0 – 2.2 mm incisions
Controlled implantation thanks to precision screw thread
One step "into the bag"
Optimal lens fit, 100 % preloaded
Outer diameter of the injector tip: 1.78 mm